What does Reversibility mean for the Defense industry?  On January 5, the new U.S. Defense Strategic Guidance was released.  Much attention was paid to the following: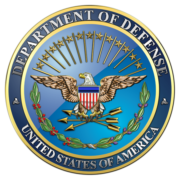 "DoD will manage the force in ways that protect its ability to regenerate capabilities that might be needed to meet future, unforeseen demands, maintaining intellectual capital and rank structure that could be called upon to expand key elements of the force."
This line of thinking can be described as " reversibility, " a buzzword that has assumed prominence among those vendors who are trying to navigate the planned drawdowns and future budget cuts.  "Reversibility" acknowledges the overwhelming historical evidence that we have a rotten track record of preparing for the next war, and we need to be able to change course as the situation warrants.
There are two immediate real-world consequences to this doctrine:
A high proportion of midgrade officers will be kept during personnel reduction in the Army and Marines
The DoD will rely on the National Guard and Army reserves for manpower in case of a rapid build-up.
The last point really isn't a change, since the Guard and Reserves figured prominently in the recent wars. I guess the "reversibility" doctrine means that the next time these guys are called up for action, it won't be a surprise.
Beyond these two points, no one really knows what it means.  The Guidance is clear in that it wants to apply this concept to "…the vectors on which we place our industrial base, our people, our active-reserve component balance, our posture, and our partnership emphasis. – is a key part of our decision calculus."
"Reversibility" applies to the vital industrial base, but how? What does the Defense establishment say about that?
Admiral Sandy Winnefeld, vice chairman of the Joint Chiefs of Staff, said "reversibility" is about "avoiding departmental hubris."  Deputy Secretary of Defense Ash Carter invoked former Secretary Gates' warnings that "we might get it wrong." (DoDBuzz.com).
Deputy Defense Secretary Ashton Carter said "reversibility" is "to remind ourselves that we want to act in such a way that we, to the extent we can with a $487 billion cut (to planned spending over 10 years), preserve options for the future." (Defense Daily)
This is good, but can anyone be more exact about how this going to affect the Defense industrial base?
One person who has talked at length about "reversibility" is Michèle Flournoy, former undersecretary of defense for policy.  She said "It's about making course corrections in response to strategic, economic or technological change…In some particular areas, where if you lost a particular part of the industrial base and it would take you years and years to recapture it, that fact has been factored into some of our program and budget decisions…That fact has been factored into some of our program and budget decisions ….So even though a particular program may have been weak or something we thought about doing away with, if in doing away with that we would completely lose a capability or the ability to have that capability in the future on a timely or responsive basis, we've got input of what to do in that case." (Federalnewsradio.com)
Note that she didn't mention one specific program that will be spared on the basis of "reversibility."  She didn't even really give us guidelines.
Surely, Gen. Martin Dempsey would be knowledgeable about the exact impact of "reversibility," and how it is to be applied.  What does the chairman of the Joint Chiefs of Staff have to say about it?
"I'm not sure where that came from," Gen. Martin Dempsey told the Reserve Officers Association (ROA) yesterday about the term "reversibility." He warned that "sometimes words get loose on you" and people can "overburden words" and alter their meanings.
"I think that when this all started the idea of reversibility was more expressed by way of a concern: What if we don't get it right," he said at ROA's Annual National Security Symposium in Washington.
"What if we build a force at a certain size…and then three, four, five years from now we find out that we've got it wrong. The question was can you reverse that. So I don't think reversibility is a new piece of doctrine. Because I think we do know how to reverse." (Defense Daily)
If the chairman himself doesn't think this idea is new (or even that big a deal, evidently), then why did it figure so prominently in the Guidance?  Why has it been so vociferously attacked, if no one is even sure what it is or how it will be utilized? (Critics Lob Bombs at Pentagon Strategy)  I am tempted to create some sort of law postulating that the vagueness of a concept is directly proportional to the amount of words spent discussing it, but I will leave that to others.
"Reversibility" may be an important concept, but I suspect other forces will have a stronger influence of procurement priorities than this one.  At a minimum, it appears that "reversibility" is simply the Pentagon trying to have its cake and eat it too. More precisely, the Pentagon wants to have its cake, and maintain a viable infrastructure of strategic assets to regenerate capabilities for future consumption of cake as dictated by rapidly evolving scenarios.
What I take away from my research about reversibility is that Defense vendors are going to have to be as flexible and agile as the DoD is trying to be.  We must:
Avoid locking ourselves into proprietary platforms that may not suit unknown Defense needs of the future.
Place a premium on partnering, even with competitors, so that we can quickly create solutions to meet new demands.
Participate in events, such as the Network Integration Exercise (NIE), and integrate feedback from these events into our offerings.
What about you, dear reader?  How you think "reversibility" will impact the Defense industry?
http://amrel.com/wp-content/uploads/2013/07/US-Dept-of-defense.png
450
450
William Finn
http://amrel.com/wp-content/uploads/2013/08/amrel_logo300-225x60dpi.jpg
William Finn
2012-03-02 20:58:10
2014-01-23 09:46:17
What does Reversibility mean for the Defense industry?