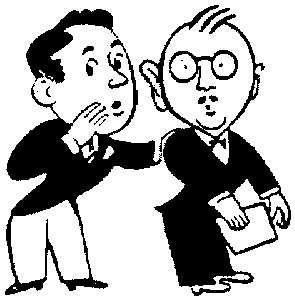 AUVSI Unmanned Systems Conference was bigger and better than ever. AMREL was there of course. What did our team think of this tradeshow?
Unmanned Aerial Vehicle (UAV) explosion
UAVs were everywhere. It seemed as if everyone was peddling their own UAV or looking for one to invest in.
Not all were impressed with the proliferation of UAVs. "They all look the same," complained one person. "Like quadcopter toys from a hobby shop."
One unusual UAV that got people's attention was the Goose BRAVO from Mist Mobility Integrated Systems Technology (MMIST). An upgrade of the CQ-10A that supported Special Forces, it is a modern version of an old technology: gyrocopter (autogyro). Usually, a gyrocopter is something you see in 1930's movies, not in modern skies. Yet, it can lift 600 pounds, fly 70 mph, and reach 18,000 feet.
Operator Control Unit (OCU) explosion
Since AMREL is the premier supplier of OCUs, we were especially interested in the control units. Again, individuals in our staff were not impressed. There were as many control units as there were UAVs. Every developer was controlling their UAVs with devices that were dedicated to their specific offering. It seems that the Pentagon's decades long campaign for interoperability is being completely ignored.
"Nobody is paying them to make interoperable control units," explained Rob Culver, AMREL's Director of Business Development, DOD Programs.  That's because…
Defense is no longer the key target market
UAV developers are going after the civilian market big time. Targeted applications include photography, videography, filming, mapping, inspection, logistics (delivery), crowd control, patrolling, spot spraying fields, seeding farms, mining, herding, follow me, and of course the old standby, reconnaissance.
Defense is increasingly seen as a troublesome market. Lots of grumbling on the tradeshow floor about congressional shenanigans creating uncertainty in military funding.
At first glance, the UAV developers' fixation with civilian applications seems warranted. Consumer Electronics Association predicts 1 million flights a day in American airspace during the next 20 years. Investors are looking forward to a billion dollar commercial market once the FAA permits non-Line Of Sight operation.
Indeed, at the conference, the FAA raised everyone's hopes with its announcement about the Project Pathfinder initiative. Project Pathfinder is an agreement with CNN, PrecisionHawk and BNSF Railway to explore civilian applications.
However, the Defense market is far from finished. At a presentation at the conference, Derrick Maple, principal unmanned systems analyst for IHS Aerospace, predicted a global defense and security UAV market of $11.1 billion by 2024, a doubling of the current one. The US military may be slowing down its procurement of UAVs, but other countries are ramping up their purchases. Maple cited "Australia, the Netherlands, France, Germany, Poland, Spain and the Middle East region" as areas of opportunities for American manufacturers.
In addition, the major obstacles to commercial UAV applications are not going away soon. There are solid reasons why FAA has been dragging its heels on integrating UAVs into civilian airspace. No one has yet solved the fundamental challenges of poor visibility and collision avoidance. This isn't even mentioning such problems as radio frequency conflicts, which will become more significant as commercial UAVs increase.
Seems like an awful lot of people are betting an awful lot of money that the FAA will overcome these problems soon. I hope they aren't expecting a quick return on their investment.
Hot rumor#1: The rugged vs. non rugged debate lives on
Not all the talk at AUVSI 2015 was about unmanned systems. There was a rumor about the military's utilization of non-rugged mobile handhelds.
Some have argued that Defense doesn't need rugged mobile devices. Ordinary commercial devices have a better supply train, are more advanced, and are cheaper. Just stick a protective case on them, and you have a solution that is "rugged enough."
Rugged proponents counter that using a protective case on a commercial mobile device is like trying to fly by sticking wings on a car. Looks good, but it just won't work. To be truly tough, one needs a device built rugged from the ground up.
Way back in 2011, we reported on rumors of end-user discontent following the Network Integration Evaluation (NIE). Soldiers didn't like the fragility of the commercial handhelds. Sand, high temperatures, and sunlight readability were significant problems.
Despite these negative results, the vision of buying off-the-shelf smartphones for soldiers proved too alluring. The non-rugged advocates preserved.
Commercial handhelds advocates may not have gone away, but neither have the problems. According to rumor, there is continued end-user dissatisfaction with non-rugged smartphones. Again, sunlight readability is a problem. Turns out the protective case does an OK job guarding against shock and drop, but actually makes temperature and vibration problems worse (An enclosed case around an electronic device causing heat problems? Should have been obvious).
Despite the latest brouhaha, it remains to be seen if the non-rugged advocates will finally concede to reality.
Hot rumor#2: ARMY aviation shake-up
Traditional aviation personnel are among the people who have had the most difficulties adjusting to the unmanned era. In their eyes, the Air Force exists so pilots can fly. Predator UAVs may be cool, but are obviously secondary to the thrill one feels at operating a jet going Mach 2.
Similarly, aviation personnel in the ARMY have been unenthusiastic about Tactical UAVs (TUAV). While foot soldiers value their backpackable TUAVS, the ARMY aviation folks would rather forget these toys, and concentrate on helicopters and their few fixed wing assets.
According to rumor, the responsibility of TUAVs will be transferred from ARMY aviation to the ground pounders. Undoubtedly, the once unloved TUAVS will now be greeted with affection and enthusiasm by their end-users.
The military doing something smart? We could use a lot more rumors like that.
Heard a hot rumor lately? What were your impressions of AUVSI 2015?  Send your stories to editor@amrel.com.
http://amrel.com/wp-content/uploads/2015/05/rumor1.jpg
300
295
William Finn
http://amrel.com/wp-content/uploads/2017/04/amrel_logo300-225x60dpi.jpg
William Finn
2015-05-15 08:36:45
2017-07-11 12:09:06
AUVSI 2015: Impressions & Rumors