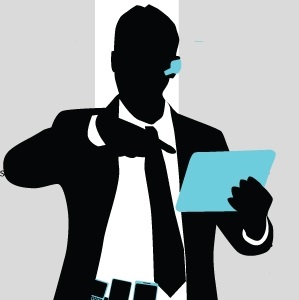 When offices first went digital, a large number of businesses failed to successfully integrate computers. One story that I heard more than once was "We bought computers six months ago. Now they sit on the shelf in a closet where they are a very expensive way of gathering dust."
Something like this is currently happening with mobile solutions. An estimated 100 million workers use mobile devices for business purposes. However, a surprisingly large number of mobile business solutions have failed. Here, at AMREL, we hear a lot about them, because we have reputation for technical support, i.e. we get many calls about problems affecting other companies solutions, because the end users are so frustrated with the original supplier that they try contacting us.
Before you buy a mobile communication solution, here are a few of things to look for:
1) Lack of user buy in. This is probably the number one cause of failure, and many of the examples given here are really just a variation of this problem. The end-user (field personnel, maintenance worker, salesman, warfighter, warehouse worker, etc.) simply doesn't want to use the shiny, new mobile device. Pen and pencil worked fine all this time. Why should he invest energy in making a change?
Before one deploys a communication solution, survey the end user. What are their needs? Their challenges? After the system is rolled out, survey them again and again. Are they having problems with the new solution? What changes do they recommend? Be prepared for a lot of tweaking even after the system is deployed. Remember: You don't get decide when you are done with the solution deployment. It may never end.
2) Overlooking back-end and software functionality. This was much more of a problem in the past than it is now. The older generation viewed software as an afterthought, while hardware was the "real" heart of the solution.
Still this problem shows up even today. Is the application user-friendly? Does it enable the end-user to perform their most important tasks? Has the app been optimized for mobile devices? Is the back-end scalable so you can adjust it for future needs? Is the back-end off the shelf or specifically made for your enterprise? If it is unique, does that mean you're locked into support by one vendor? These are questions that businesses have learned to ask the hard way.
3) End-to-end solutions. This is an example of a "back-end" problem mentioned above. End-to-end solutions can be great, but let me tell you an example in which they weren't.
A big city police department needed a new in-vehicle solution. They replaced their mobile computers with a cheaper brand, which only worked with the manufacturer's proprietary software. The department thought they were getting a great deal, because the initial price was lower than anything else on the market.
The software was a disaster. Officers didn't get emergency messages quickly or sometimes not at all. The entire system (in-vehicle computers and software) was replaced in a year.
Several years ago, I attended a seminar in which large Public Safety departments described how they were going to meet FirstNet requirements. Several participants railed against end-to-end solutions. I don't agree; some end-to-end systems work well. But I can't say that I was surprised by the vehemence that was expressed.
4) End user literally can't see the information on the screen. The screen is washed out by the sun or is too small to accurately display the information needed for the task. Seems obvious, but businesses have been known to overlook this.
5) No keyboard. Tablets work fine for checklists, but what about the comments section, which can be a critical part of a worker's responsibilities? One company failed to get productivity gains for field personnel, because all waited to get back to the office before inputting data. Since they were going to sit down at their desktops anyway, why split the work of data entry into two tasks? Of course, you can always buy a tablet with a QWERTY keyboard, such as AMREL's ROCKY DT10.
6) Politics and brand loyalty. Buy an iPad if it fits your enterprise's needs. Don't buy it to look cool. The Los Angeles Unified School District paid a very expensive price for this lesson.
7) Access to databases. Another version of the "back-end" problem. Some workers will not use their mobile devices if they can't access databases, such as product catalog, CRM, and order entry systems. Lack of access prevented them from completing their tasks, so just like the field workers above, they waited until getting back to the office to input data. Don't assume you know what info they need. Ask them.
8) Workers are scared to use mobile devices, because they are expensive. Some companies are especially punitive toward workers who damage their mobile devices, so they simply leave them in the box and never use them. Give your staff peace of mind, save money in the long run, and buy rugged computers.
9) Can't physically carry the device. Supervisors assumed that warehouse workers would always have a free hand to use a mobile device. Turned out they were wrong. When strapped to belts, the devices always got in the way, and workers needed two hands for most tasks. Hate to sound repetitive, but, again, ask the end user.
10) Bring Your Own Device (BYOD). There are advantages and disadvantages to this popular policy. Read about it here.
The above is not meant to be complete, but rather a collection of anecdotes that we have heard over the years. Do you have your own mobile story? Send it to editor@amrel.com.
http://amrel.com/wp-content/uploads/2016/01/BYOD-4-thumb.jpg
300
299
William Finn
http://amrel.com/wp-content/uploads/2017/04/amrel_logo300-225x60dpi.jpg
William Finn
2016-01-29 14:53:44
2017-07-11 12:09:03
Ten Ways Mobile Business Solutions Succeed and Fail