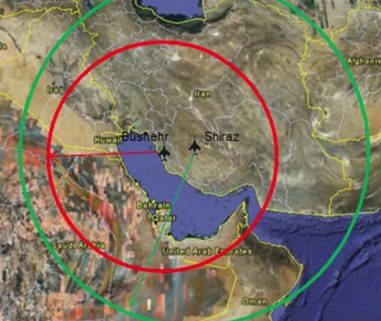 Did you know the Bible commands us to commit adultery? Sure you do, it's right there in the seventh commandment, which begins "Thou shalt…" and ends with "…commit adultery." What could be clearer?
Of course, what I did was edited out significant words, and misleadingly quoted out of context.  Something like this is happening with the Iran deal. People with no background in arms control or nuclear technology are making a lot of questionable assertions based on highly selective interpretations of the proposed agreement.
Below are four highly publicized falsehoods. I also threw in some speculation at the end.
Side deals allow Iran to self-inspect
First off, this accusation refers to one facility, the Parchin site, which, admittedly, is an important one. Virtually the entire Iranian nuclear infrastructure – from the mines to the processing plants – will be subject to onsite 24/7 inspections by 130 to 150 independent workers of the International Atomic Energy Agency (IAEA). This kind of unfettered access is unprecedented. No nation, in peacetime, has ever allowed this before.
This accusation is based on an AP story which has been changed several times and is viewed skeptically by nuclear experts. As noted in previous the blog post, the Iranian deal represents a gold mine of intelligence information. To mitigate this, the Iranians have insisted on certain limitations, including the right to do some of their own sampling.
However, the sampling is supervised by IAEA inspectors, and is subjected to rigorous verification and authentification procedures. For a detailed discussion of the verification methods, see the always wonderful War on the Rocks.  In this article, Cheryl Rofer, 35 year veteran of the Los Alamos National Laboratory, points out how the AP story suspiciously leaves out critical aspects of the inspection regime. She details the rather rigorous verification procedure for the samples, which include videotaping and GPS information.
In the video below, another expert, Dr. Jeffry Lewis, finds this criticism so preposterous he can barely stop from laughing. He makes it clear that independent inspectors will be onsite, examining the controversial Parchin facility.
The United States is giving Iran hundreds of billions of dollars in previously frozen assets
Most of the frozen assets are held by non-American entities, so we are not "giving" them anything. Media Matters cites Center On Arms Control and Non-Proliferation (CACNP), who in turn draws on a CIA report:
"Critics of the Iran deal like to exaggerate the amount of blocked funds Iran will receive, claiming that Iran will receive up to $300 billion in sanctions relief. According to US Treasury Secretary Jack Lew, that figure is more like $50 billion. Iran owes at least $20 billion to China in addition to tens of billions in non-performing (unpaid) loans and has around $500 billion worth of pressing domestic investment requirements and government obligations."
Iran will unquestionably benefit economically from this deal, but to what degree and how much money will be channeled to terrorist proxies is very much in dispute.
The restrictions lasts only 10 to 15 years
According to the Arms Control Association (ACA) (emphasis added)
"The agreement will set up a multilayered system to monitor and inspect every aspect of Iran's nuclear supply chain and fuel cycle, including continuous monitoring at some sites for 20–25 years. Other elements, including access to a wider number of nuclear sites—notably centrifuge manufacturing sites — and inspections on short notice under the terms of Iran's additional protocol, will be permanent. Inspectors will have timely access to any site, anywhere, including military sites, if there is evidence of suspicious nuclear activities."
Click chart below to enlarge
All the economic sanctions will be lifted immediately on Iran
You could be forgiven for believing this, since the Iranian proponents of the deal are telling this to their own people in order to drive up support. The reality is lot more complicated:
Before any sanctions can be lifted, Iran has to prove that it "…has taken steps to limit its uranium-enrichment program, convert the Arak heavy water reactor, provide required transparency, and give the IAEA the information needed to resolve questions about past activities with possible military dimensions." (ACA). Some are guessing that this could take 6 months. Others are saying that it could take a lot longer.
The sanctions against trade for technology that would enable nuclear-capable missiles will last at least 8 years.
American economic sanctions based on human-rights violations will last indefinitely, or until Iran becomes a Jeffersonian democracy, whichever comes first.
Of course, sanctions could be "snapped backed" with evidence of violations. The effectiveness of this provision has been criticized as unrealistic. The one thing that is unquestionable is that it is historically unprecedented that China and Russia gave up their prized veto for this provision.
Iran has a nuclear weapons program
I cannot definitely state that Iran has no nuclear weapon program. In fact, I would not bet money on this assertion.
However, this contention has surprisingly strong backing. For one thing, both the IAEA and the CIA concluded that Iran had abandoned its weapon program years ago (12 years ago is one estimate). Luminaries, such as David H. Petraeus, Leon E. Panetta and Gen. Martin E. Dempsey, have agreed with this assessment (New York Times).  Bizarrely, the IAEA and the CIA shave stuck with this conclusion, even after admitting that Iran had been conducting suspicious enrichment activities.
This leads to a speculative theory, which again, seems odd, but has surprising merit: the entire Iranian nuclear weapons program is a scam. What is known is that Iran has been trying for decades to get relief from economic sanctions.  After an unceremonious rejection from President Clinton (he wouldn't even talk with them), Iran decided they needed something to trade in exchange for the lifting of the sanctions. Hence, the Iranian nuclear program was born.  Not because they wanted a bomb (their theocratic leaders have publicly ruled nuclear weapons to be contrary to their religion), but because they wanted economic relief.
Of course, there is a contravening theory that the US and its allies have scammed Iran. After all, the sanction regime, which is one of the most severe in history, was never expected to last under any circumstance. Essentially, we are getting them to throttle their nuclear program in exchange for something (sanctions relief) that they would have gotten anyway.
Whatever the truth is, we can all hope that the proposed agreement will do what it is supposed to do, i.e. prevent the development of an Iranian nuclear bomb. Let's just pray that we are all around in 25 years to see if it actually worked.
This post is the opinion solely of the author and does not reflect the positions of AMREL or its other employees.
Do you have an opinion? Send it to editor@amrel.com. Be advised we may use the content of your email in a future blog post.
http://amrel.com/wp-content/uploads/2015/08/iran1.jpg
396
381
William Finn
http://amrel.com/wp-content/uploads/2017/04/amrel_logo300-225x60dpi.jpg
William Finn
2015-08-28 14:38:14
2017-07-11 12:09:04
The highly selective "truths" of the Iran deal [OPINION]