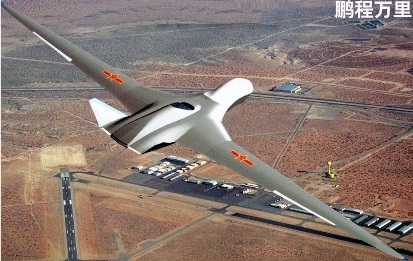 This post originally appeared on Quora as an an answer to the question, "What do members of the United States military think of the Chinese army?"
I am not a member of the American armed forces, but I read Defense publications every day for my job. For my corporate blog, I rely on many of the same sources that the American military relies on for their information. My impression, as an outsider, is that the American military simultaneously regards the Chinese with two opposing attitudes, i.e. respect and contempt.
Why respect?
The Chinese have a reputation for being clever, resourceful, and practical. Only a fool would underestimate them.
As noted in other answers, not only is the Chinese military big (really big!), but so is their economy, which means, in theory, they can adequately support their armed forces.
The DF-21D anti-ship ballistic missile (ASBM) could play a significant role in countering US Naval capabilities in the most likely theater of conflict, the South China Sea. The US Navy is adjusting its plans for technological development and acquisition to specifically deal with this threat.
Chinese anti-satellite and cyber capabilities are genuine concerns.
Why contempt? This is a little trickier to answer, since the American Defense establishment is highly motivated to praise Chinese capabilities, i.e. nobody ever got more money from Congress by telling them the enemy's military stinks. However, the contempt is real, at least for some members of the American military.
Here are my best guesses why there is contempt:
There are reasons why the Chinese have an army of cyber thieves trying to steal from us, and we are not trying to steal from them. As good as Chinese technology is, it's just not where it should be for a first-class power. Their technological base lacks the quality and depth that is needed. Whenever I read a Western Defense publication reporting on a Chinese announcement of their latest and greatest super weapon (usually a bad copy of outdated Soviet technology), one can practically see the snark dripping off the webpage. For example, Chinese lack the capability of making an engine suitable for a fifth-generation combat jet (my info may be out of date on this). This negative assessment of their technological capabilities may be incorrect, but at least some analysts hold it.
The American military is a highly-trained professional force that can project power anywhere in the world. The Chinese military is a mostly uneducated and conscripted force designed primarily for domestic control. Basically, some Americans look at the Chinese the same way that the British regulars looked at the American colonial militias. Yeah, they're good on their home turf, but in a proper fight on foreign soil? Forget about it.
The Americans fight wars all the time. The Chinese do not. We know which of our stuff works and our officers are experienced in combat. The Chinese military has demonstrated great capabilities in scaring Filipino fishermen, but how would they perform in actual fight with a significant foe? No one really knows.
I want to make it clear that the above opinions do not necessarily reflect my own. I am merely reporting on what I have heard and read. For what it's worth, I think the real wild card is the surreal level of Chinese corruption. Has it affected the ability of the Chinese military to project force? Again, no one really knows. Hopefully, we will never find out.
http://amrel.com/wp-content/uploads/2014/05/Chinese-UAV-thumb1.jpg
261
413
William Finn
http://amrel.com/wp-content/uploads/2017/04/amrel_logo300-225x60dpi.jpg
William Finn
2016-08-09 08:40:57
2017-07-11 12:09:02
What does the US military think of the Chinese army?