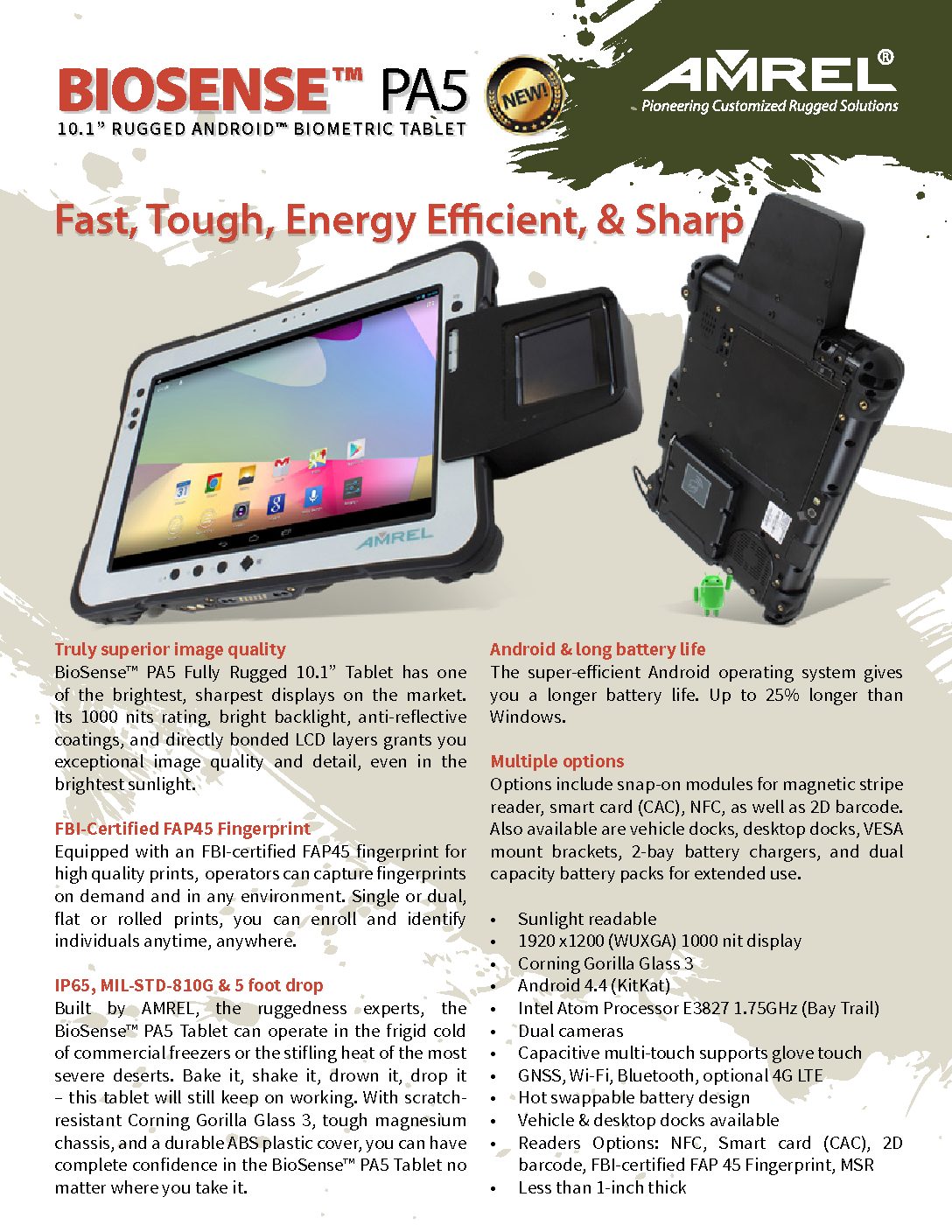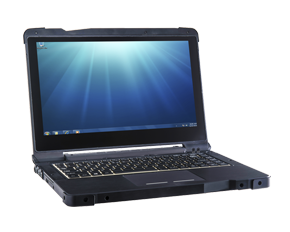 AMREL announces the launch of the thinnest, lightest rugged laptop on the market.  Leveraging 25+ years of experience of supplying rugged computers to warfighters as well as Public Safety officers, AMREL has developed a fully rugged laptop that is just an inch thick and is so light that it can be held in one hand.
"Too many people associate rugged computers with heavy, clunky devices," explained Javier Camarillo, AMREL's Senior Application engineer.  "Feedback from front-line troops, police officers, and industrial workers told us the importance of creating a lighter platform that can withstand rough use in the field.  That's one reason so many people are turning to tablets and smartphones."
"However, many types of field work require extensive data input and display, so a large screen and keyboard are necessary.  They also use programs that don't work on many types of handhelds.  That's why we came up with a super lightweight, fully rugged laptop."
Like all AMREL products, ROCKY RS11 is fully rugged.  Independently certified for MIL-STD 810 and IP65, it comes standard with a durable Solid State Hard Drive.  Yet, it only weighs 5 ½ pounds and is as thin (or thinner) than many consumer laptops.
"I can't tell you how many times people have said to me that they can't believe something so skinny and light is a rugged computer," smiled Mr. Camarillo.
Many modern applications are data-intensive.  That's one reason the ROCKY RS11 has a powerful Intel® Core™ i7 Processor.
Perfect for applications that require rigorous field work, heavy data input, and a large display, the ROCKY RS11can be used for:
Onsite Data Collection & Management
Front-Line Mapping & Situational Awareness
Oil & Gas, Mining, & Construction
Field Research & Surveying
Combat Control Solutions
Visit:  RS11.AMREL.COM
http://amrel.com/wp-content/uploads/2017/05/BioSense-PA5-Datasheet-RevA-pdf.jpg
1408
1088
William Finn
http://amrel.com/wp-content/uploads/2017/04/amrel_logo300-225x60dpi.jpg
William Finn
2013-09-10 16:31:51
2017-07-11 12:09:11
World's Lightest, Thinnest Rugged Laptop - NEW!